About the Secondary Use of Hiroshima University Library Digital Archive Public Images
Within the public digital archives, each material may have different Secondary Use conditions. If there is a material you would like to use, it is important to check the "License" section of the material information. Here, you can click the link for more information about the specific License type.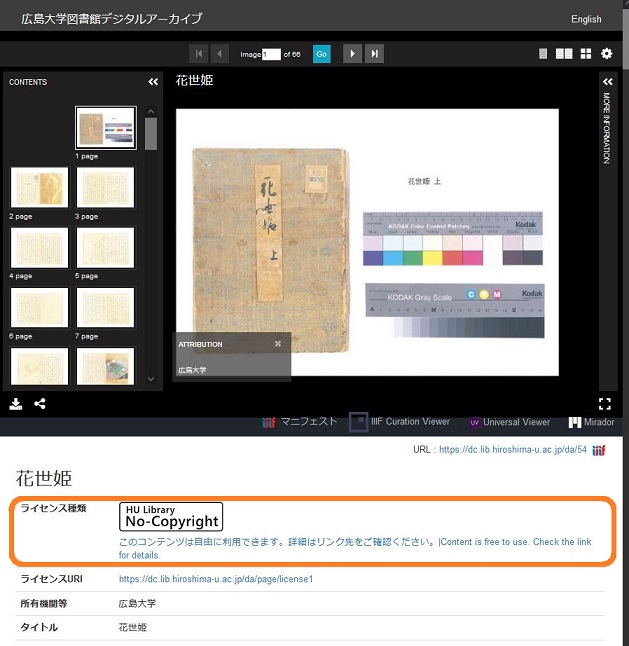 Additionally
If you would like to use other Valuable Materials at the library which are not included in the digital archive, please confirm the information on this page(Japanese language only.).
Disclaimer
Hiroshima University Library (called "the library" hereafter) bears no responsibility for the actions of the library's website users, or the use of the content published on the website. As such, the library will also not take responsibility for any damages caused by the use of published materials, or damages caused by the inability to use the published materials.